IDEA SM 16-A
IDEA SM 16-A
Tình trạng:

Còn trong kho
EXO SM16-A is a very high-power density compact stage monitor. Conceived to provide sound engineers and monitor users with most of the advantageous qualities, such as compact size and symmetric design, while providing superior SPL, greater dynamic headroom, deeper LF extension in a shallower cabinet.
IDEA SM 16-A
---

Cam kết chất lượng

Cam kết dịch vụ

Cam kết giá tốt
EXO SM16-A is an active high-performance stage monitor, featuring 2 x 8" high-quiality woofers and a 3" compression driver. The 80º x 50º dispersion provided by the horn offers a well defined coverage. Its compact design, common in smaller monitors, surprises for its sound pressure.
EXO SM16-A allows for any kind of applications. In its vertical position, acts as a powerful PA loudspeaker. It can be flown with a specific U-bracket. EXO SM16-A stands out for its versatility and practicity due to its compact size.
The HF section of the SM16-A utilises a large magnetic assembly (150 mm) for a 3" voice coil, 1 ́4 exit compression driver (also present in EVO88) coupled with an 80o x 50o horn. This large HF system ensures clear, undistorted MF/HF and very high SPL at both stage monitoring distances and in stage Fill/FOH applications.
The DSP presets included in the Powersoft 1,2 kW power-module offer four possibilities.
Stage Monitor is the basic preset for onstage standing performers (with vocal or instrument microphones situated between 1,55 and 1,85 m from the monitor) with de-emphasis of critical troublesome frequencies to expedite the monitor mixing engineer work.
The Close Field preset is intended for musicians that play or perform while sitting down, with the monitor much closer (900 mm to 1300 mm), like drummers, pianists and guitarists.
The Full Range preset offers a linear and flat response for the EXO SM16 to be used as Main PA in portable systems or as side/front/stage fill, covering larger distances and audiences.
And the 100 Hz HPF preset offers the same uncoloured sonic characteristics with even greater dynamic headroom when used with subwoofers as Drum-Fill or FOH.
EXO SM16-A offers all the most welcome features of a dedicated stage monitor, with diminutive footprint, great multipurpose versatility and extraordinary output for such a compact loudspeaker. It is available with a tilt & lock U-Bracket for Pole mounting and Truss suspension. A two-unit wheeled flight-case (with all necessary power and signal cabling) is optional, as well as soft-padded protective covers.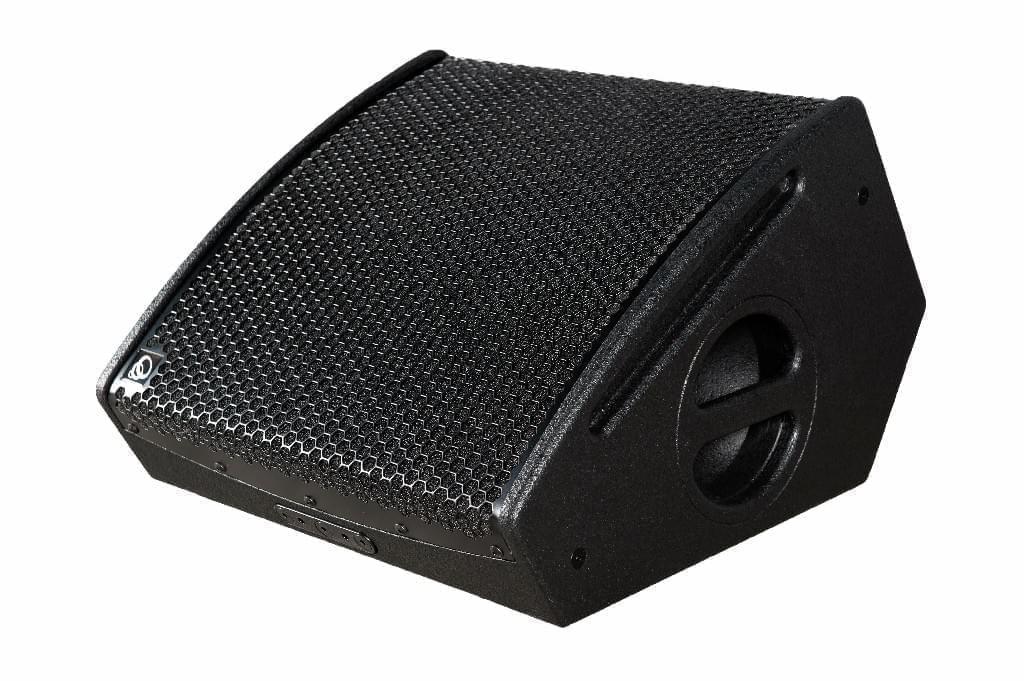 Mô tả:
---