BASSO 21-A
BASSO 21-A
Tình trạng:

Còn trong kho
Compact 21" active subwoofer, with high output linear response from to 25Hz, for portable professional sound reinforcement systems and very deep LF demanding installations. Designed to operate as an "Infra" VLF extension of the rest of the BASSO Series subwoofers as well as a stand-alone subwoofer, ideal for the reproduction of deep-bass-heavy music styles and for AV and Broadcast applications.
BASSO 21-A
---

Cam kết chất lượng

Cam kết dịch vụ

Cam kết giá tốt
BASSO Series models allow the user to choose the most adequate subwoofer for any given situation from within a family of products with common finish, design solutions and performance philosophy as well as shared rigging and transport accessories.
BASSO21-A is a high-density direct radiation subwoofer that brings the genuine 21'' deep sound out of a very compact rugged cabinet, built with high quality birch 18'' birch plywood, 2mm steel grille and IDEA Aquaforce wheather-resistant, durable coating.
This powerful, multipurpose subwoofer produces a clean linear audio signal that couples naturally with large two-way loudspeakers like LUA15, EXO15 and EXO18 and flown or stacked with EVO line-arrays in larger systems but BASSO21-A has been carefully tuned to deliver the optimal performance from 21'' premium quality transducer thanks to the four symmetrical ports that allow for extremely linear excursion of the woofer with minimal distortion and high response in those regions where sound is rather felt than heard.
This extended frequency response reaches 29Hz adding BASSO21-A "Infra" capabilities in large systems and applications those sub-sonic qualities are required.
BASSO21-A can also be served (on demand) with BASSO rigging structures, allowing for stacked and flown configurations.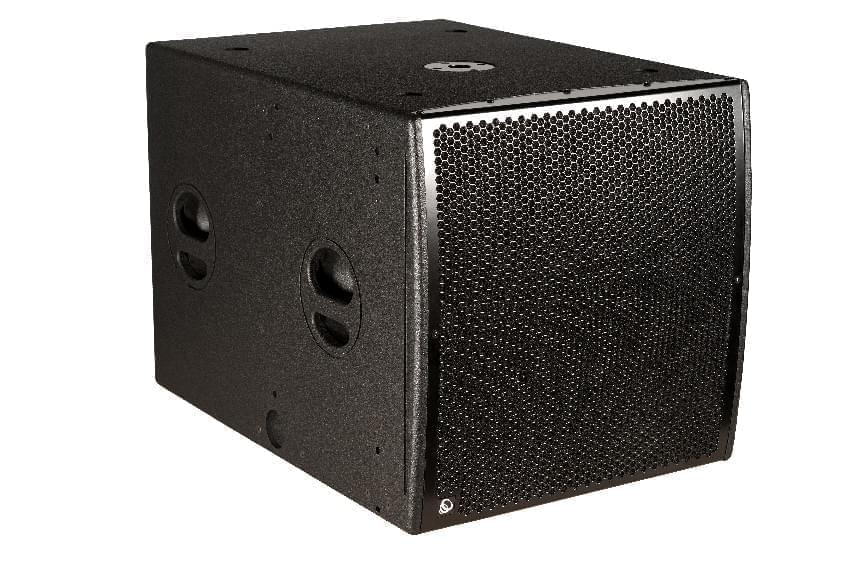 ▪ Bass reflex design
▪ 3.2 kW Class-D integrated power module
▪ 24-bit 48kHz DSP
▪ 4 selectable presets
▪ Premium European High Efficiency custom IDEA Transducer
▪ Neutrik® PowerCON and XLR connectors
▪ Rugged and durable 18 mm birch plywood construction and finish
▪ Durable Aquaforce paint, available in standard textured black or white,
▪ Turn-key Factory Amplifier/DSP dedicated configurations
▪ 35 mm pole cup and four integrated handles
▪ Compatible rigging accessories (optional)
for stacked /flown configurations with EXO-A loudspeakers and EVO Line-Array systems
Thông số kỹ thuật:
Enclosure design
Bass Reflex
Transducers
1 x 21"
Class D Amp Continuous Power
3.2 kW
DSP
24bit @ 48kHz AD/DA
4 selectable active LPF cuts
SPL (Continuous/Peak)
132/138 dB SPL
Frequency Range (-10 dB)
25 – 80/100/120/140 Hz
Frequency Range (-3 dB)
30 – 65/80/100/120 Hz
Dimensions (WxHxD)
600 x 600 x 950 mm (23.6 x 23.6 x 37.4 in)
Weight
74.5 kg (164.24 lb)
Audio Signal Connectors
XLR
Input
XLR
Output
AC Connectors
2 x Neutrik PowerCON® (I/O)
Cabinet Construction
18 mm Plywood
Grille
2 mm perforated weatherised steel with protective foam
Finish
Durable IDEA proprietary Aquaforce paint coating process
Handles
4 integrated handles
Feet/Skates
4 rubber feet
Installation
Top 36 mm Pole-mount socket
Accessories
Riggin Frame (RF-600)
Riggin System (RS-BASSO-L)
Wheels (WH-04)
35 mm Pole (K&M-21336)
---